We are very much looking forward to welcoming you on our booth D-12 in Hall 10
There are great opportunities in the fast-growing blueberry, cherry and cherry tomato markets. Together with growers and packers, we share the mutual goal of delivering consistent quality blueberries, on time and at the best price. To achieve this, it is important to combine speed and accuracy without damaging the delicate fruit.
Visit our booth to discover the opportunities and improvements for your specific situation

What are the key benefits of our machine that helps you to reach these goals?
Capacity & reliability

Whether you have a short season or run a yearround sorting and packing operation, the availability of labor is limited. To serve many customers you need a grading machine that is reliable and can handle large volumes.


Gentle handling

Speed of processing should not come at the expense of the fruit. Mechanically damaged small fruit are unnecessary waste, and gentle machine handling can avoid that.
Consistent quality

Quality determines price. You want to recognize and sort out every defected fruit. Accurate grading helps you to get the best out of every batch. Make sure every piece of fruit counts and leave nothing to waste.



TrueSort 2 offers you more accuracy, flexibility and a clear overview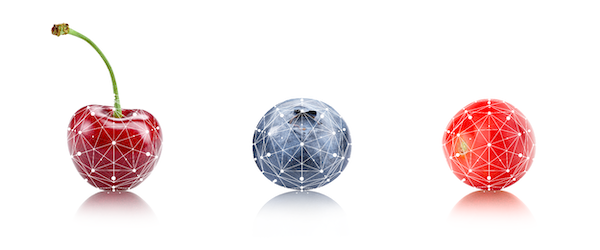 Extreme weather conditions cause defects. Accurate detection is more important than ever to guarantee consistent quality.
We have developed TrueSort 2 with more advanced algorithms for even more accurate grading results. Information is presented in a clear overview to simplify decision making.


What are the main improvements of Ellips sorting?

Advanced identification of dehydration (shriveling)


Improved detection of black rot / nose cracks in cherries


Accurate brix measurements on cherry tomatoes
With TrueSort 2 you are in charge of a flexible grading program. This allows you to sort small fruit according to your customers demands, no matter the quality of the batch.
Experience the power of our Elifab machines @ Fruit Attraction
The latest model of the Elifab BerryClass
The brand new MatExakta linear weigher and packaging unit