Groka has set ambitious goals to double its capacity within a span of 5 years. However, achieving these aspirations comes with its fair share of challenges.


Over the past few years, Groka has faced the following challenges:

Finding labour is difficult, and the costs are constantly rising.
Humans are less productive and make unintentional mistakes during a shift.
Manual sorting processes sometimes led to inconsistencies in product quality, which at times resulted in rejected deliveries.
Throughput per hour is not sufficient to handle the potential volumes of the Niedersachsen region.
Groka could not detect the internal quality of onions. Moreover, it had difficulty in dealing with quality differences due to seasonal conditions.


Every challenge has its solution to get it under control.


Following are just some of the improvements that Groka achieved:

✅ Improved quality consistency.
✅ Increased throughput and reduced labour dependence.
✅ Full control and flexibility to maximize earnings and adapt to all customer demands.


"The Elisam GranTorino grading machine has become the focal point of our operations, enabling us to unlock new possibilities. With this advanced technology in place, we can effectively meet the demands of retailers, handle larger volumes, and eliminate concerns about labor availability."

Volker Peters – Managing Director Groka
Read the full story of Groka business transformation.
About Groka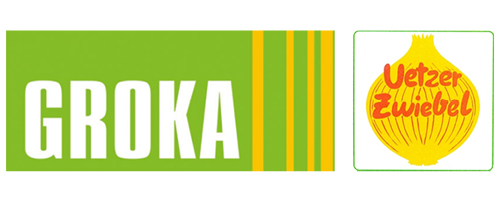 Located in the Niedersachsen region, east of Hannover, Groka is a cooperative enterprise specializing in growing, grading and packing onions and potatoes. This region serves as a significant hub for onion and potato production in Germany, accounting for over 50% of the country's total output. Groka has a substantial market share, contributing approximately 20-25% of the onion production in Niedersachsen.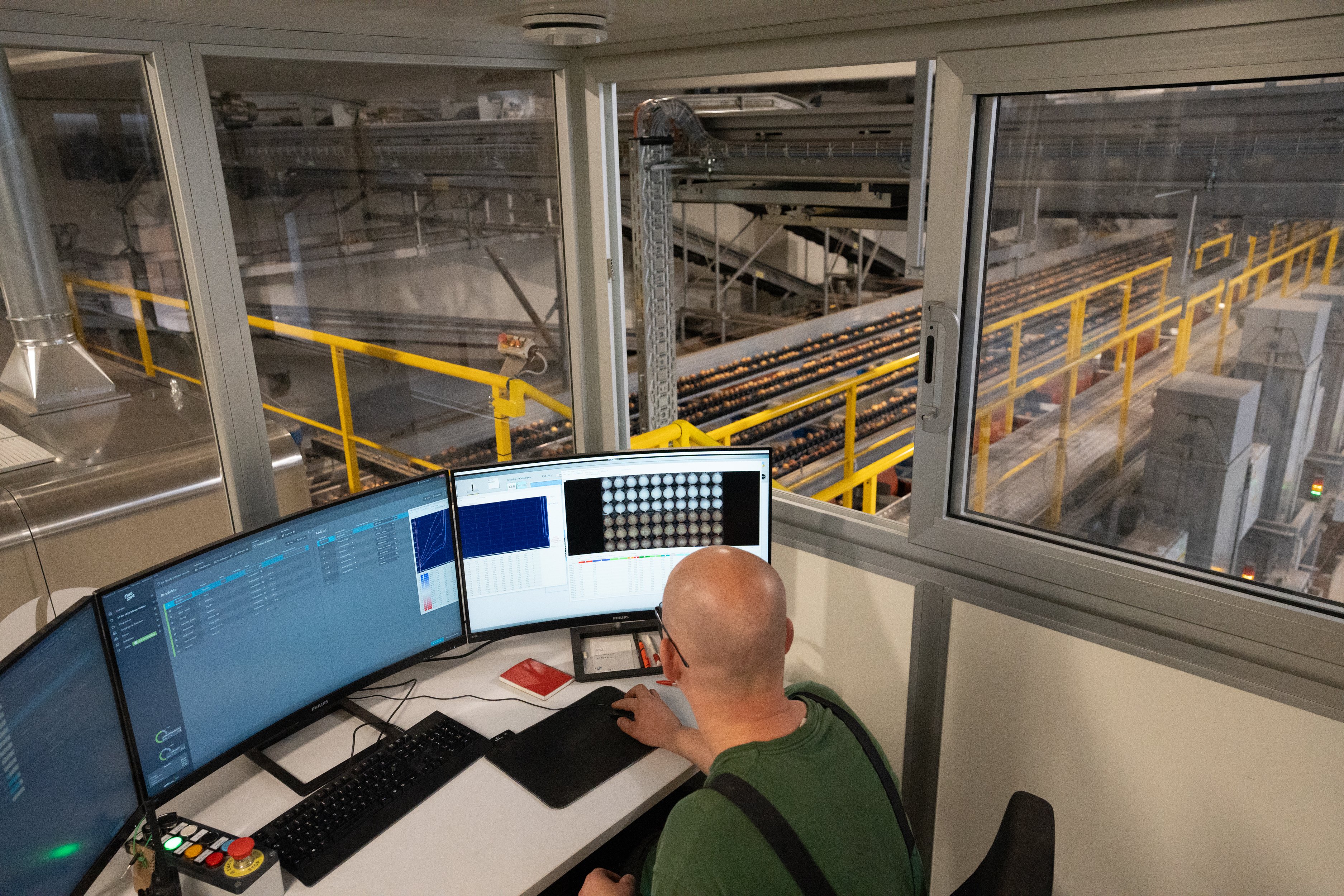 All of Germany is served by Groka

From Munich to Hamburg, from premium to discount retailers

Groka is a leading grading and packaging company for German retailers, serving both the discount market (e.g., Aldi) and the premium market (e.g., Edeka). We prioritize offering competitive price-quality ratios. While Groka packages about 20% of the onions we handle, the majority (around 80%) is sent to other packaging companies across Germany, allowing us to serve the entire country. We also export a portion of our produce to the Polish market. Our annual production includes approximately 6-8 thousand tons of packed onions, with an additional 35 thousand tons supplied through collaborations with other packaging companies.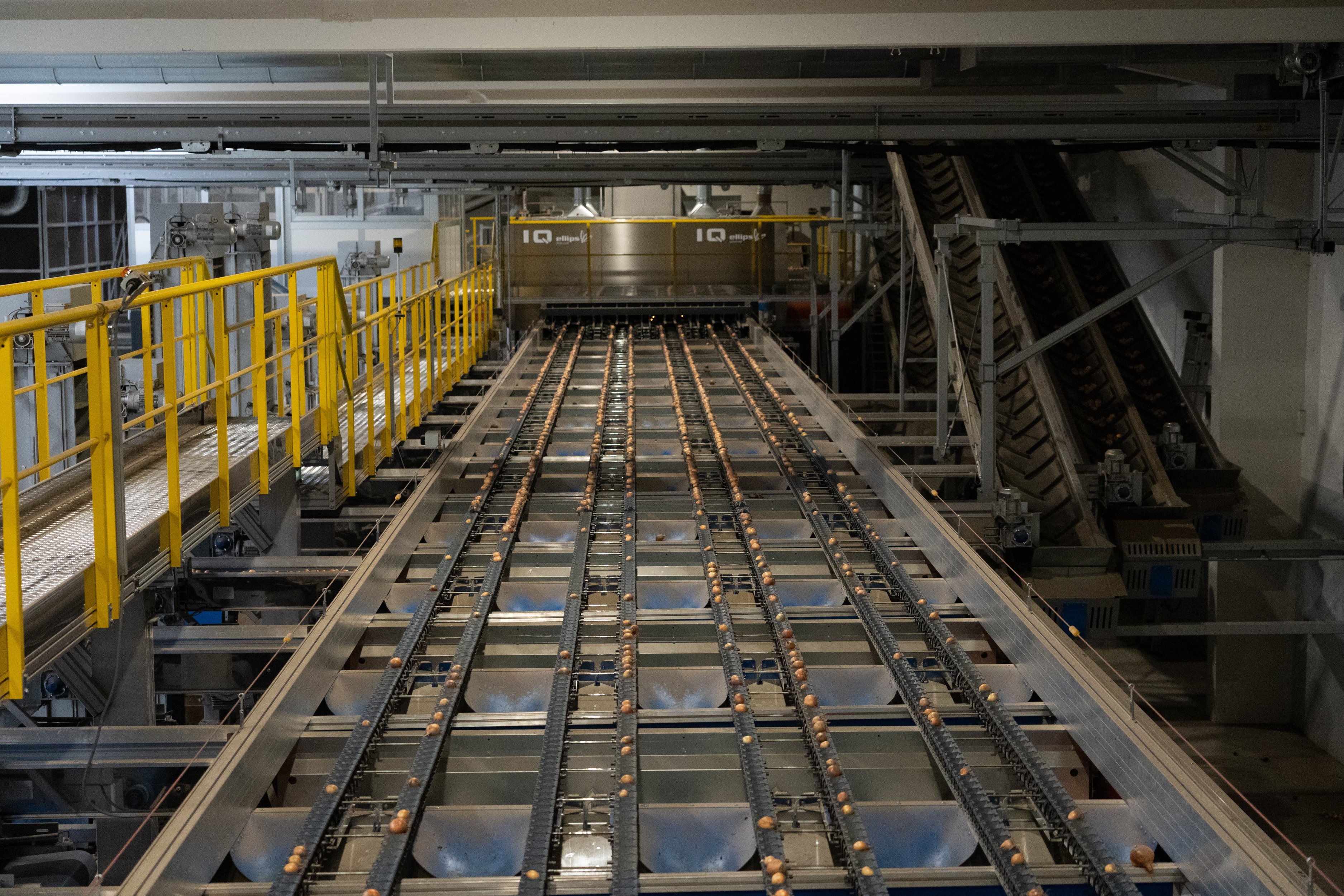 Lots of trust and requests from farmers in the area


Groka has highest payout in Niedersachsen over last 10 years.

Groka has a central storage facility with a capacity of 25 thousand tons, where the entire harvest from local farmers is stored and organized. At the end of the season, Groka determines a price based on farmers' costs and its own expenses, resulting in payouts. Over the past 10 years, Groka has consistently provided the highest payouts in Niedersachsen, earning the trust of more than 40 onion farmers and over 180 potato farmers who collectively own about 4,000 hectares of land.


Watch the video of Groka:




Main goals and challenges


The primary objectives are to address labor issues, ensure consistent quality, and increase operational capacity. Here are the key points for each goal:


Reducing labor dependency for efficient operations

Finding and retaining staff for grading is challenging, with rising labor costs. Maintaining consistent quality becomes difficult after working for several hours, leading to mistakes and reduced overall quality. As a result, you are likely to give away discounts afterwards or rejection of batches by retailers. The aim is to minimize reliance on labor, promoting efficiency, higher capacities and improved quality consistency.
2. Ensuring consistent quality regardless batch variations and weather conditions
Manual sorting interferes the ability to provide consistent quality. In addition, it is impossible for the human eye to judge the inside of onions. The outside of the onion may look good, but that does not mean that the inside also has the desired quality. This makes it difficult to sort out internal defects such as sprouting, fusarium, bulb rot and neck rot. Finally, weather and seasonal conditions contribute to quality variations. Specific batches during the final harvest pose challenges. In the past, these batches were unprocessable, resulting in missed income opportunities. The goal is to overcome these limitations and maintain consistent quality standards.


3. Increasing volumes and processing capacity
The objective is to handle higher volumes and increase processing capacity per hour. Within one year, the target is to raise capacity by 10-20%. Over a five-year period, there is an ambitious goal to double the capacity. Achieving this will enable Groka to accommodate more requests from local farmers, expand sales, and meet growing demands
Choosing the right partner & technology

The decision-making process involved the entire cooperative, including management, the board of commissioners, and various departments such as purchasing, sales, and packaging operations. It was important to consider the wishes and needs of all stakeholders within the organization. Sales had a particular interest in maintaining consistent quality deliveries to uphold the reputation of the Groka brand. Purchasing aimed to enhance company efficiency by increasing capacity, enabling the organization to make larger purchases given the large supply available in the Niedersachsen region.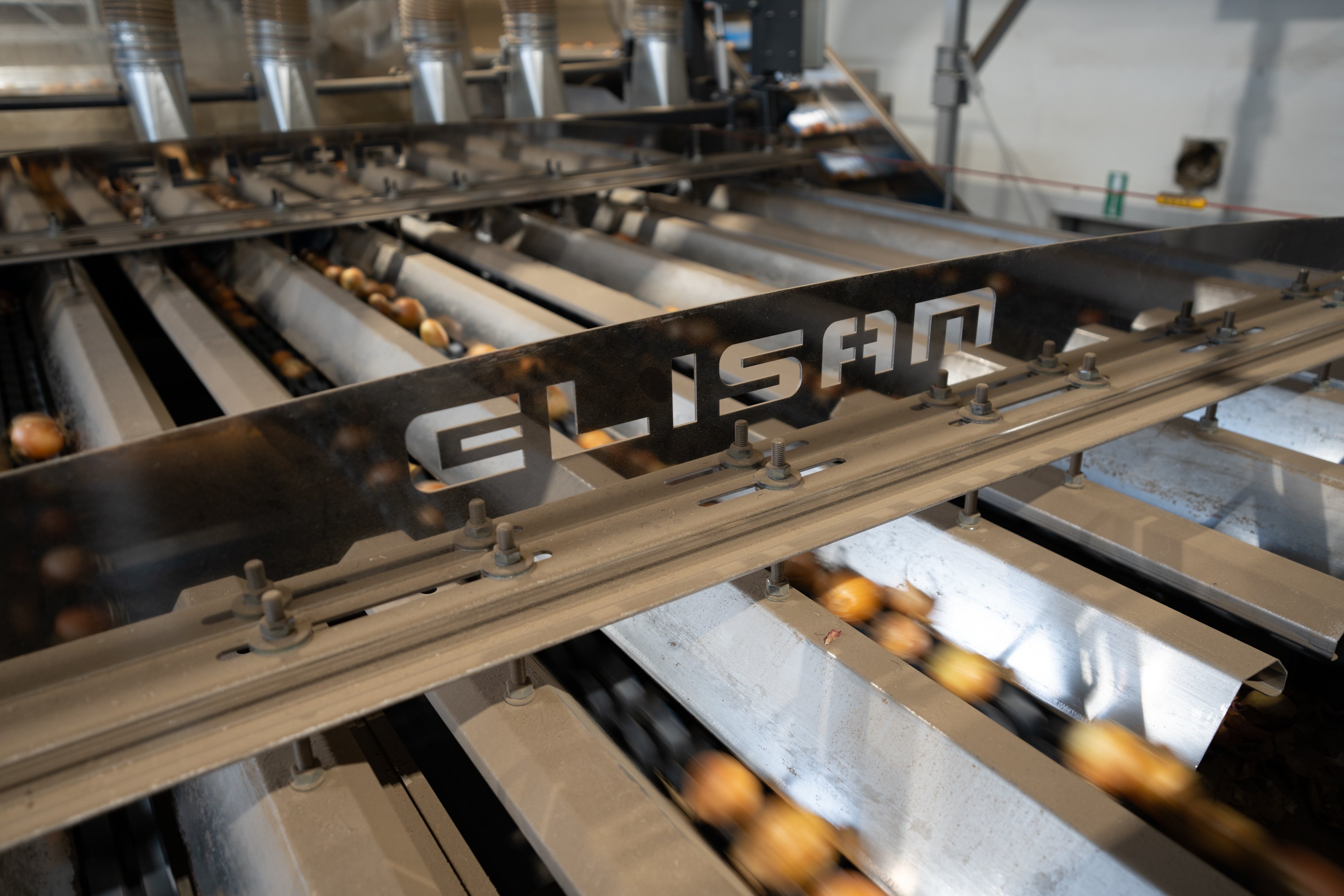 Convincing results during the live demonstration

In 2016, Volker Peters' predecessor began exploring optical-electronic grading technology. This involved looking at what was happening outside Germany in the Netherlands and Switzerland. Through a collaboration with Hörnschemeyer M.H., a packaging and installation engineering company, Groka discovered Ellips-Elisam. In 2021, we visited TOP the Onion Group to witness a live demonstration of the Elisam GranTorino grading machine. Following this demonstration, we were thoroughly convinced of the capabilities of this grading technology. Consequently, we decided to adopt this method for grading and sorting our onions, with a target volume of approximately 35,000 tons per year.


Want to know if this grading machine is something for you?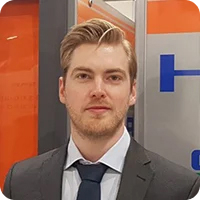 What were the main motivations for choosing Ellips - Elisam?

We selected Ellips-Elisam as our preferred technology provider because their solution addresses all our challenges and aligns with our ambitions. A key factor in our decision was their ability to quickly deliver and install the project. Furthermore, the investment in their solution offered the best value for money, making it the most rational choice for us.


Results




The Elisam GranTorino grading machine has become the focal point of our operations, enabling us to unlock new possibilities. With this advanced technology in place, we can effectively meet the demands of retailers, handle larger volumes, and eliminate concerns about labour availability.

Following are just some of the improvements that Groka achieved:

✅ Improved quality consistency.
✅ Increased throughput and reduced labor dependence
✅ Full control and flexibility to maximize earnings and adapt to all customer demands.

Improved quality consistency

Since implementing the new machine, we have received consistently positive feedback from our customers. The improvement in quality has been outstanding, with zero batches being rejected by our retailers. Previously, Groka had to offer discounts of 5-8% due to quality inconsistencies, but now this has been significantly reduced to only 1-2%. This represents a substantial improvement. In fact, Edeka is so interested in our progress that they will be visiting us next week to observe the operation of the Elisam machine and explore the possibilities it offers.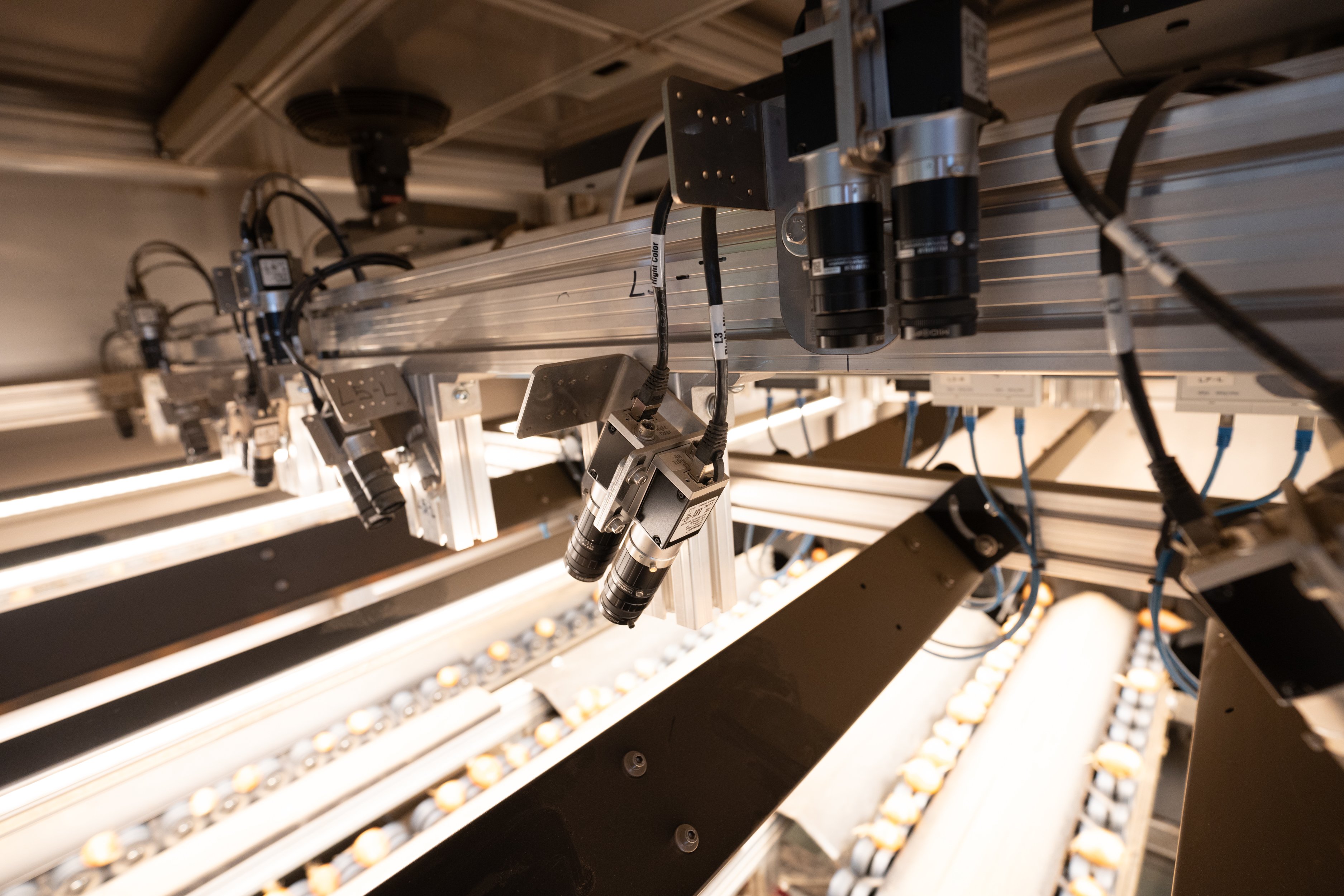 Guarantee of internal quality and less unnecessary food waste

The implementation of Ellips grading technology allows us to identify internal defects in the onions using advanced cameras. We can now effectively detect and sort out issues like sprouting, fusarium, bulb rot, and neck rot. Additionally, the new machine enables us to package and sell 50% of the lower quality batches, generating extra income. Previously, we experienced a waste rate of 10%, but thanks to the software, our waste has been reduced to only 2-3%, and we are confident that this is real waste (not saleable). The remaining produce can still be sold, eliminating unnecessary food waste that was previously unavoidable.
Increased throughput and reduced labor dependence

With the implementation of automation, our dependency on labor has significantly decreased. Previously, our sorting operation required 10 people, whereas now only 2 individuals are needed—one operator and one post-checker. Automation has enabled us to grade our produce at a much faster pace compared to manual sorting. This improvement has boosted our efficiency and reduced labor costs. Human workers were only able to work effectively for around 5 out of the 8 hours dedicated to manual sorting. In contrast, a machine can operate at full capacity for the entire 8-hour duration. The Elisam grader runs very well and is reliable. On rare short moments it has been stopped briefly. For the rest, it runs constantly at full power. Currently, we are able to sort 25-28 tons per hour, and we are extremely satisfied with the results. The capacity has increased, we noticed that right away. Next year we will be able to say whether we have achieved the 10-20%.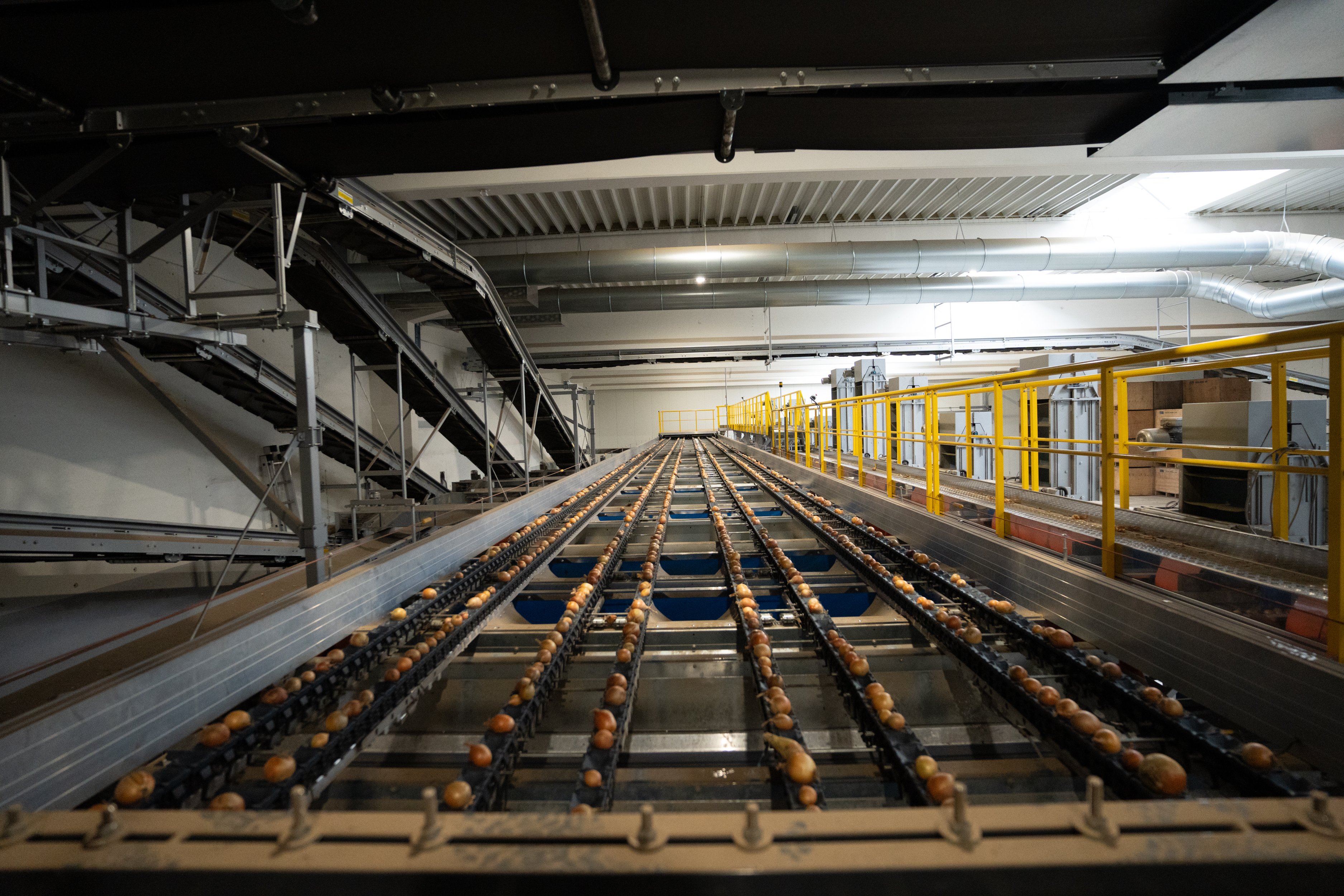 Full control and flexibility to maximize earnings and adapt to all customer demands.

The Ellips software is very user-friendly, our operator was able to fully control the machines individually after only 3 days. In addition, we are very satisfied with the flexibility of the system and the opportunities it offers to differentiate our offering. Basically, we already had very good prices for our onions. Only for the highest quality onions we now receive an extra price, bonus for the quality we can now guarantee with the new machine.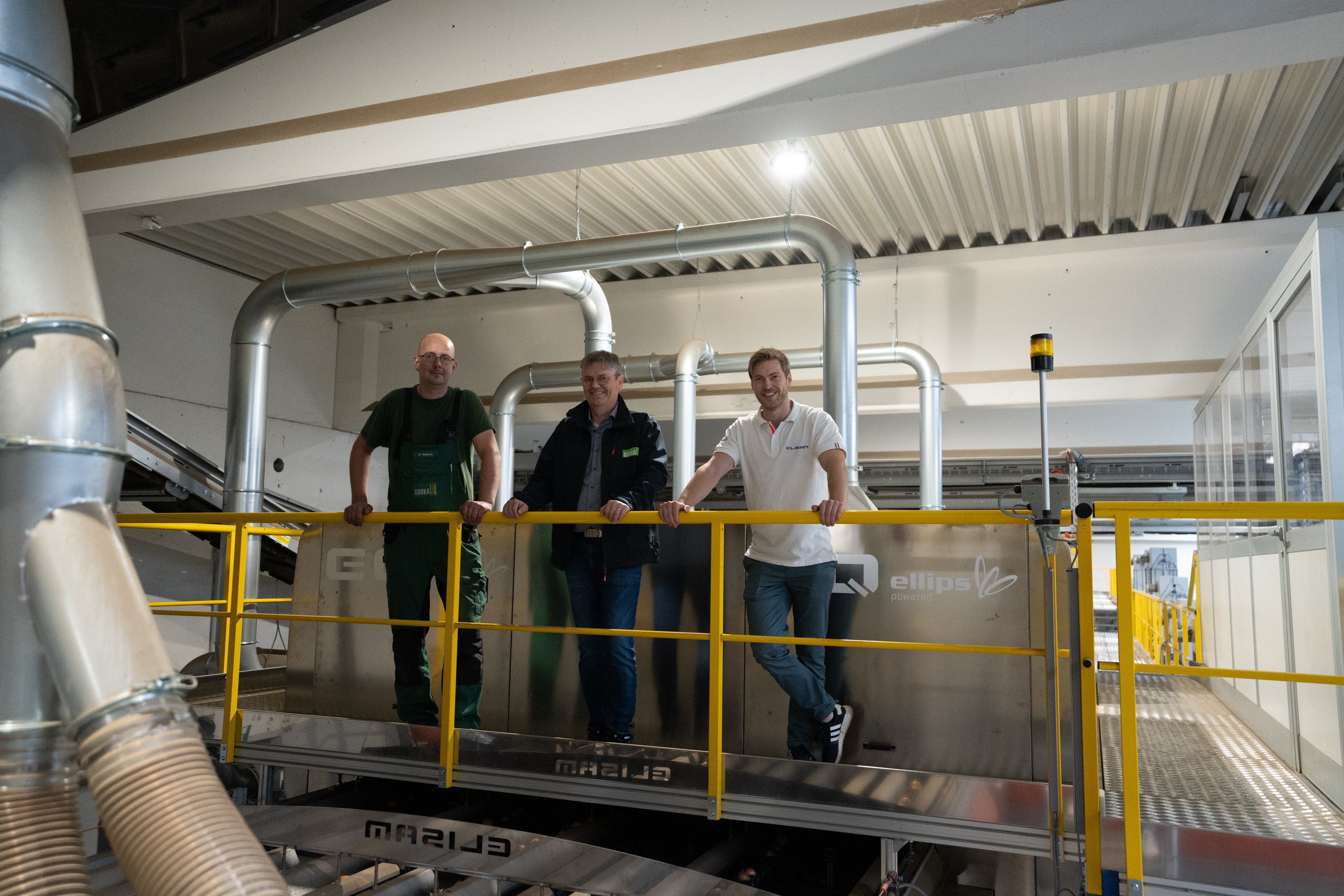 New revenue opportunities - premium onions and the processing industry

The adoption of Ellips grading technology has opened up new market opportunities for us. The ability to differentiate our products using this technology has presented us with exciting perspectives. On one hand, we are now able to supply premium onions (at the best prices) to retailers and the Hanover Gross Market, which further distributes them to restaurants. On the other hand, the new technology has enabled us to establish connections with the processing industry for purposes such as peeling. Starting from the next season, we will be able to offer naked onions and half onions to the peeling industry, creating an additional source of income. Previously, this was not possible as human sorting could only categorize onions as either good or bad, without any intermediate options.