"The customer is always right", that's our motto.
O.C. Schulz & Sons understands the importance of customer satisfaction. Every day, this family business does everything possible to exceed their customers' expectations. The company is committed to ensuring consistent quality and on-time delivery to their customers. O.C. Schulz & Sons is also known for its high-quality red and yellow potatoes that have beautiful clear skin and outstanding taste.
However, every business has its challenges. There were limitations and times when not all the customers' needs could be addressed. O.C. Schulz & Sons was dedicated to changing that.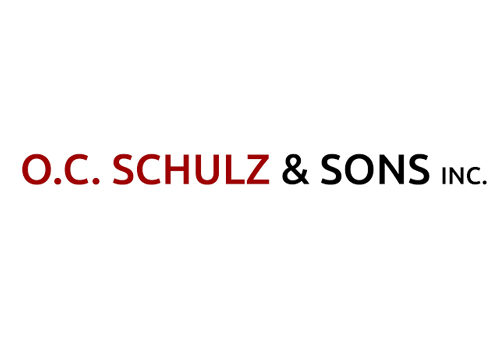 Over the past few years, O.C. Schulz & Sons has faced the following challenges:


Labor is getting harder and harder to find. We were not always fully operational due to labor shortages.
Because of variable weather conditions, each season has different, or more prevalent, defects which makes it challenging to deliver a consistent quality.
With manual sorting, it is more difficult to achieve the desired quality because people are inconsistent in defect detection and ultimately get tired. Additionally, they cannot always detect the defects that can be identified with automation.
With hand sorting, potatoes can easily end up in incorrect grades or are mistakenly classified as waste. This impacts our ability to maximize the value of each.
Due to labor shortages and/or lots with significant quality issues, it was difficult to process and pack enough potatoes to meet customer demand.



Every challenge offers an opportunity for a solution. This is O.C. Schulz's story of how they found solutions to satisfy their customer's needs.



Following are just some of the improvements that O.C. Schulz & Sons achieved:

✅ Reduce dependency on labor by eliminating virtually all manual grading.
✅ Improved quality consistency to increase customer satisfaction.
✅ Increased production capacity to improve on-time deliveries and expand business opportunities.


"It's hard to put the transition in words since the installation of the Ellips solution has changed our operation so significantly. Everything is much easier now. We have a peace of mind because we can respond to any customer demand - we never have to say no anymore"

Dave Moquist – O.C. Schulz & Sons


Read the full story of the business transformation of OC Schulz & Sons
About O.C. Schulz & Sons
O.C. Schulz & Sons has spent the past five decades perfecting the growing, packing and shipping of its high-quality potatoes. The family-owned and operated company, located in the Red River Valley of North Dakota, has always viewed potatoes as a large part of the farm and family's history. My great grandfather came to North Dakota in the late 18th century which s was when farming began in North Dakota. His son, Otto C. Schulz, started the company so I am the third generation in the organization along with my cousin Tom Schulz. My son, Andy, together with his cousins, Justin and Krissy are the fourth generation involved in the company.



Treat the customer like you would want to be treated.
We always grade the potatoes the best we can. We are known in the industry for delivering good quality potatoes including reds and yellows with clear skin and excellent taste. We have different types of customers across the entire country. Some purchase almost solely based on price while others want the best quality at the lowest price. We also have customers who are willing to pay top dollar to ensure they receive the best quality product. Although those customers are demanding, they are our target market. Currently, we grow 1,500 acres of potatoes with 70 percent reds and 30 percent yellows. We primarily sort and sell two different qualities (US number 1 and US number 2) and several sizes. We can pack in any size of package desired by our customers -from 3 pound bags up to totes. This capability enables us to be customer centric and deliver what our customers need.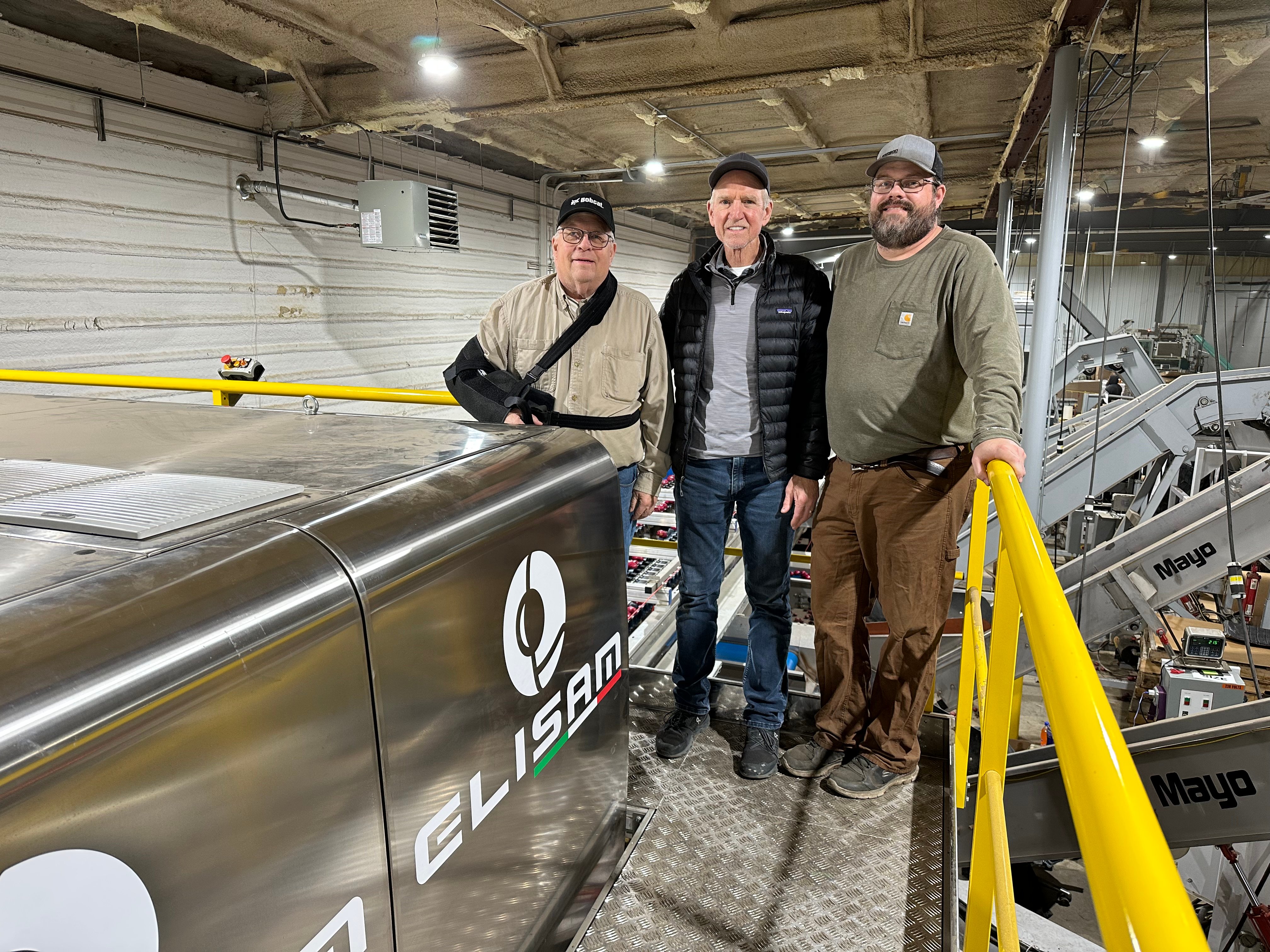 Main Goals and Challenges
The primary objectives to address include labor issues, consistent quality and increased operational capacity. Following are the key points associated with each goal:


Labor reduction issues

Our biggest goal was to become

less dependent on

manual

labor

by investing in automation

. Labor is getting harder and harder to find

and

people that want

, and are able,

to grade potatoes

have become

a rare breed.

The lack of available labor has impacted our productivity and overall capacity.

Sometimes

,

we had to slow down production based on the

number

of people

working

that day.

We wanted a

n optical

grading machine that

would reduce our dependence on manual labor while ensuring our grading was as good or better than

before

.

A computer can

process certain types of information much faster

than the human mind

and i

t doesn't get tired

regardless of the number hours it has worked. Additionally,

cameras see every potato in the same way, with

high resolution and

focus

on the entire

surface

. Ultimately, electronic grading is much more consistent than manual sorting and its speed is not impacted by the quality of the product.


"Customers should always be pleased with your quality and taste. That should be a guarantee. Something you can rely on."
Andy Moquist – O.C. Schulz & Sons



2. Dealing with quality variation, weather conditions and storage seasons

We have different varieties coming from many acres across multiple locations. Thus, the growing conditions, including soil and weather can vary. Although we strive to grow superior potatoes, the quality can vary based on dynamic growing conditions. Additionally, if you are storing potatoes for a long period, quality can change during the storage. Our goals included the ability to grade our product effectively and consistently for the entire packing season. This means we need to be able sort out pressure bruises that occur when potatoes are kept in storage for many months.

"An intelligent optical grading machine helps to manage this seasonal variation in quality. You get a better look at each product and its full surface."
Dave Moquist – O.C. Schulz & Sons
Increased volumes and improved product handling
Our goal was to improve the speed of the grading process to increase volumes. We also wanted to improve the reliability of the operation. This means that we wanted to be able to sort the same volume every day. We desire more peace of mind as it related to responding to customer demands on time. We no longer feel the discomfort of telling customers that we can't deliver an order on time. In addition to throughput, it was important that our machine could handle varying sizes and shapes. Based on variety and growing conditions, our sizes can vary significantly and it was important that this situation would not impact the performance of our system.
"You don't want to disappoint your customers because you can't deliver. You always want to deliver on time.
Andy Moquist – O.C. Schulz & Sons
What were the main motivations for choosing Ellips -Elisam?

1. Excellent product handling of different sized potatoes

One advantage offered by Ellips-Elisam was the ability to incorporate different size cups on their grader. This was a real advantage vs. the competition. Regardless of size (C's or A's) or shape (round or oblong), the Elisam grader can run at the same speed and deliver the same grading performance. By ensuring that small and large potatoes are running on the optimal cup size, you will maximize throughput (tons/hr) and deliver the best grading performance while avoiding recycle.
2. Convenient grading software
I like the way the software works. I believe it's a bit more intuitive and easier to understand. I am still learning on the more advanced stuff; however, the essentials are easy to learn. While other machines require someone to run it all the time, you can automate many aspects of the Ellips grading programs. Other than some minor adjustments, you don't need to make many changes. I have been able to easily teach my guys how to change settings and switch products going to our different exits and packing equipment. The system has proven to be convenient and very easy to use.

3. Robust and reliable machine
The Elisam machine is a high-quality system that is durable and built to deliver many years of reliable performance. As an example, the roller cups perform well and are very robust, which should minimize replacement costs. In order to maximize your investment, you need a machine that keeps running smoothly, year after year. It is important to minimize maintenance costs while maintaining a high level of reliability. To date, our Elisam machine has exceeded our expectations.
Smooth installation
We are very satisfied, we are happy. The entire project, including delivery, installation and commissioning was on time with no surprises. Everything went extremely well. Even though we were in the middle of harvest and couldn't really help with the installation, the install went off without a hitch. The Elisam team was fantastic. They were like miracle workers, they got stuff done so fast, without much limited help from us. We couldn't have asked for a better job.

Excellent support and training

The support of the Ellips USA team, including Brandon and Chris, has been very good. Supportive and on time. The training they delivered was detailed yet clear. During the season, we didn't have to make many changes to the grading programs. Mostly it was just switching programs (yellows to reds) and changing exits based on product or packing requirements. Whenever we did have a question, we quickly received the information that we needed from the Ellips USA support technicians.


Results
"It's hard to put the transition in words since the installation of the Ellips solution has changed our operation so significantly. Everything is much easier now. We have peace of mind because we can respond to any customer demand. We never have to say no anymore and we can provide great on-time reliability for customers."

Dave Moquist – O.C. Schulz & Sons


In general, we had very few issues with the system or product quality. The combination of increased capacity and more consistent grading performance provides a certain peace of mind and confidence that we can deliver product how and when promised. With so much less labor required, we can respond more quickly to customer demands. Our customers are happy which is important since our success is built on repeat business and long-term relationships. We can get it done and that's a good thing!


Following are just some of the improvements that O.C. Schulz & Sons achieved:

✅ Reduce dependency on labor by eliminating virtually all manual grading.
✅ Improved quality consistency to increase customer satisfaction.
✅ Increased production capacity to improve on-time deliveries and expand business opportunities.


Reduce dependency on labor with
extremely limited hand grading

.

Labor requirements have been significantly reduced and we no longer have concerns about labor shortages. Our experience with production slowdowns and shutdowns is a thing of the past. As far as machine downtime, we didn't have any problems whatsoever with the Elisam grader. This has enabled us to maintain a steady daily volume, making it much easier to meet customer demands. The added benefit of this automation is that it allows us to allocate our workforce to the packing (vs. sorting) process. With automation in place, we have virtually eliminated the risk of human error, which was inevitable after several hours of work.


More time with family instead of working overtime
If we ever find ourselves short on certain potatoes, we can easily run an extra hour if we must. It takes very few people to run the line and deliver the potatoes into totes. We only need 4 people to run the line, whereas previously, it was 10 or more depending on product quality. We now have more time to spend with the family, which is especially important to me since I have a very young family. Having more time to manage our business and my family has been a big benefit of the new technology.


Increased quality consistency to take customer satisfaction to perfection

.

A portion of the quality consistency issues were due to manual labor constraints. Our product is now graded with the same eyes. The cameras look at every potato in the same way and with full focus. Day after day, hour after hour, minute after minute. The machine can work more hours without tiring. The eyes of the cameras are programmed based on our experiences and knowledge. It performs exactly as ask it to regardless of volume, product quality or the hours we run. If a customer asks for potatoes with certain quality characteristics, we can get them fast. With hand sorting that was impossible and we have minimized rejections due to the consistent quality that we are able to deliver.
The next level of defect grading
We are able to check the entire surface of every potato in order to get a complete analysis of quality. When grading potatoes by hand, it was difficult to see the entire surface of each potato. Additionally, our optical grading technology enables us to see certain imperfections below the skin that could be particularly challenging when hand grading. These imperfections, like pressure bruises, tend to manifest as visible defects only 2-3 days after the initial grading process. With the introduction of Ellips technology, we can now identify these issues before it's too late. There is also internal grading technology that can be added to our system to detect certain internal defects that are not visible at all externally. There is space available to add this technology to our machine if needed. When this technology is put into action, it will empower us to detect internal defects within the very core of the potatoes.
New possibilities with product differentiation
Our increased capabilities allow us to offer various product options to meet customer preferences. We can now offer additional sizes and quality selections including differentiation between dark red and lighter red A grade potatoes which enables us to further maximize our yield per potato. This enhanced grading capability provides additional flexibility and creates new market opportunities.

Improved production capacity to expand business and on-time deliveries.
We've observed a significant increase in throughput thanks to our new machine. Even with a lower quality potatoes, the machine enables us to pack more products because we don't have to slow down the process just because there are more defects. Previously with hand sorting, our packed volume would have been much less and the quality would be more inconsistent.


Last minute orders? No problem!
Sometimes I get a lot of orders at the last minute. Previously, it was a bit of a challenge to be responsive to these types of orders. It's much easier for us now. The biggest thing is that we never have to say no anymore. This capability also enables us to ship more products when the prices are good.
Future

The future is always uncertain. However, with our new grading machine, we are more comfortable knowing that we have the ability to react to unexpected events. This season, we are activating two additional lanes on our machine to further expand our capacity and ability to serve and satisfy even more customers. In addition, we can add internal quality detection technology to ensure the internal consistency of our potatoes. We are confident that we can take customer satisfaction to an even higher level -That feels good!