"Delivering value to the onion industry through increased production, cost reductions and improved product quality"
While everyone is going through unprecedented times and situations, Elisam (powered by Ellips onion grading and sorting technology) continues to expand its customer base by delivering proven value to the North American onion industry. Walla Walla River Packing, Madison-Cox and Obendorf Farms all installed Elisam onion graders for the 2019/2020 season with the ultimate goal of being able to better serve their customers. With their packing seasons now complete, they are able to look back and assess how their investments helped improve their operational performance. As might be expected, each situation is slightly different, despite this, however, they all achieved significant benefits such as increased production, cost reductions and improved quality. This helped these companies pack their onions to their fullest potential. Ellips grading and sorting technology is now being utilized by 13 onion packers in the Pacific Northwest and over 25 across North America.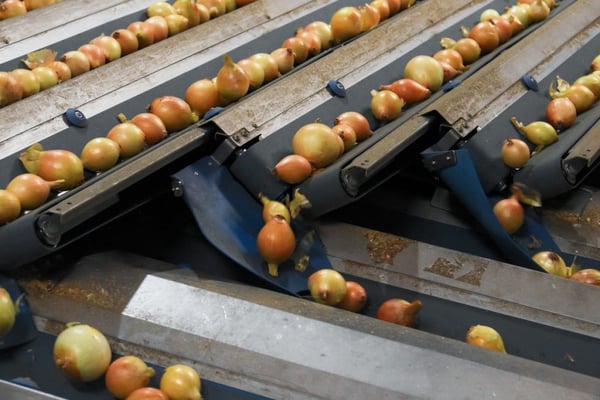 Oregon onion operation achieves competitive productivity and quality

In 2019, Coastline Farms and Madison Ranches formed a partnership to start a new onion packing operation in Echo, Oregon, under the name Madison-Cox Onions. As the core component of their operation, they purchased a new two lane Elisam onion grader for their 2019/2020 season.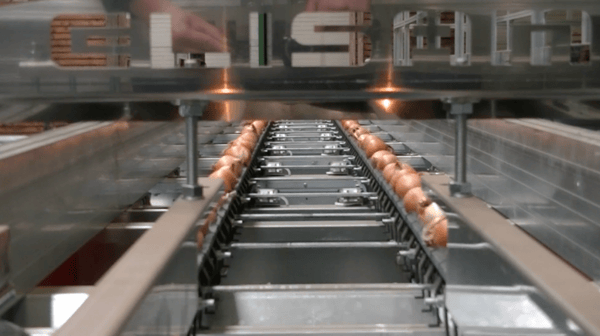 Jonathan Miller, formerly Plant Manager at River Point Farms, is the General Manager for MCO. Miller shares that the decision to purchase the Ellips/Elisam was made much easier because of their previous experiences with the machine and the technology. "We were confident in their performance and commitments and know that the company and their employees stand behind their solutions and customers," he says.
Even though the company was already familiar with the machine and the technology, Ellips/Elisam's performance, reliability and support exceeded their expectations. "We achieved significant labor savings via Ellips' TrueSort grading technology, including External Quality (EQ) and Internal Quality (IQ) capabilities. The production reached an excess of 15 tons per hour on our two-lane Elisam grader and all of this enabled us to run our entire packing operation with less than 20 employees," Miller says.
Starting out as a brand-new operation in 2019, it was particularly important for MCO to be able to supply accurately sized and sorted product – which the Ellips/Elisam helped them do. "Even though we were a new and smaller scale organization, we were able to provide comfort to both our existing and new customers that we could provide a consistent product that was sorted according to the same EQ and IQ standards achieved by larger operations."
The reliable technology and the easy access to support – "if needed, support is available via a remote connection which enables communication with a technician within minutes," – made it so that the new operation was set up for success. "Our new Elisam grader helped us achieve the productivity and quality required to immediately compete in the market," says Miller.
Walla Walla sweet onions double production and reduces cost

Located in Walla Walla, WA, Walla Walla River Packing is the premier supplier of Walla Walla sweet onions. In 2018, they decided to upgrade their onion packing line by incorporating a six- lane, twelve-exit Elisam grader into their operation. The goal of the new line, which went live in June 2019, was to increase production capacity, improve product handling capabilities, decrease labor costs and enhance the quality of their packed product.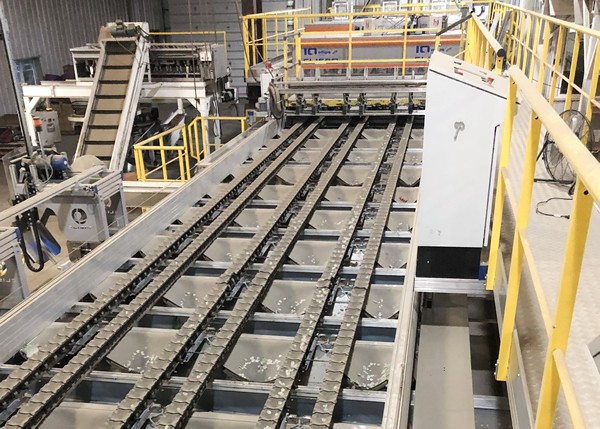 As the season progressed, Harry Hamada, Owner and General Manager, was thrilled with the performance of the new line, stating that "The Elisam grader exceeded his expectations." Harry said that they were able to double their production (running approximately 40 tons per hour) while reducing their labor costs by more than 35%. "Additionally, the consistency and quality of our packed product was excellent," Harry says. "Overall, Walla Walla couldn't be happier with the efficient and on-time installation, the performance of the technology and the after-sales service and support provided by Ellips USA," he concludes.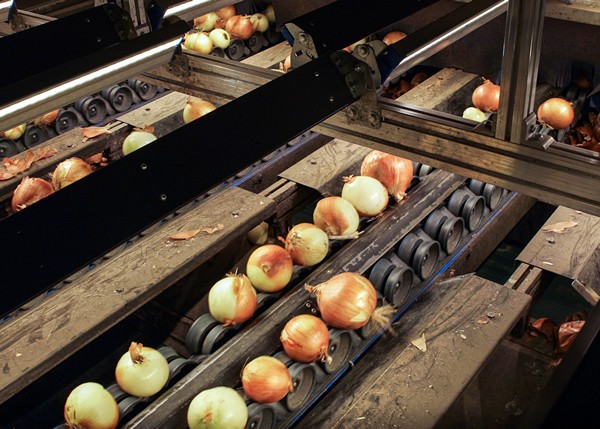 Ellips helps Idaho farm with continual improvements

Obendorf Farms is methodically expanding their onion growing and packing volumes. Located in Parma, Idaho, Obendorf built a "state-of-the-art" onion packing facility for the 2019/2020 season. As the anchor to their operation, they purchased a six-lane Ellips/Elisam onion grader.
During their first season, they were able to evaluate their performance and experiment with their processes with an eye toward continual improvement. One of these improvements will arrive this coming season, when Obendorf will enhance their grading and sorting capabilities by adding Ellips TrueSort External Quality and Internal Quality technology to their Elisam grader.
Read the entire article also on Fresh plaza.